Species: Cape Vulture (Gyps coprotheres)
Name: Elliot         
Age: Juvenile             
Sex: Female
Tracking device: GSM-GPS device, backpack harness
Tag number: 136       
Leg band number: N/A
This bird came to Kate Webster, VulPro's rehabilitation expert in the Eastern Cape, in March 2016 from Dodrecht, South Africa.  She was found on the ground after colliding with overhead power lines. Fortune was on her side and she came away with only a limp.  She was rehabilitated and released in April 2016 at the Cape Vulture colony near Elliot, Eastern Cape.
We were monitoring her movements and noticed on August 11 that she was roosting in one location, seemingly on a clump of bushes.  She didn't move for over a day which prompted us to search for her to make sure she that she was ok.  We found her resting up against the base of a bush, wings spread.  She had succumbed to poison.  Her mouth was coated with yellow and her skin had turned blue on her neck and abdomen.  We suspect cyanide to be the culprit but are awaiting results from her post-mortem assessment.
We know that vultures use pylons as a means of roosting and extending their foraging ranges, which is one of the reasons why power lines pose such a danger to vultures.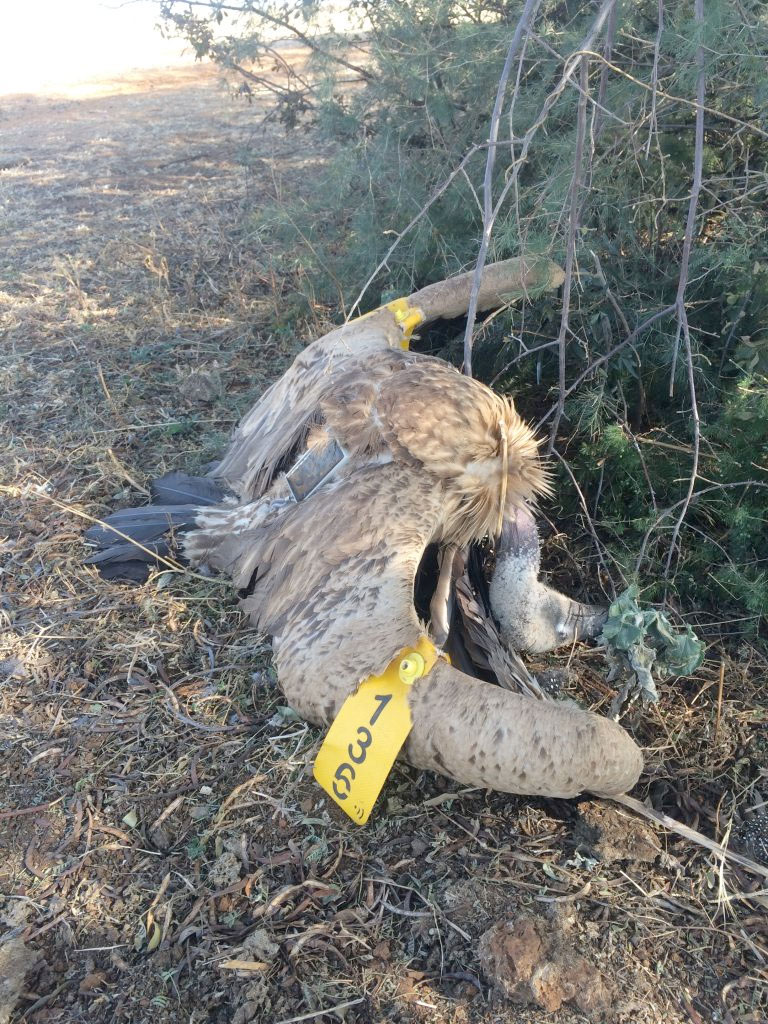 Below is a composite map showing how Tag 136 used power lines and pylons as a means of extending her travels.
This is a devastating loss for VulPro and South Africa's Cape Vultures, Tag 136 suffered needlessly having already survived so much in her short life.