Cape Vulture - Tag 159 - Malehlohonolo
Species: Cape Vulture (Gyps coprotheres)
Name: Malehlohonolo     
Age: Sub-adult             
Sex: Female
Tracking Device: GSM-GPS with backpack harness     
Tag number: 159
Leg band number: N/A
CV159, affectionately known as "Malehlohonolo/The lucky one", is indeed an extremely lucky individual!
This female was produced at VulPro during the 2014 breeding season, for the purpose of wild population supplementation. On the 2nd of June 2017, she, along with 34 other vultures were relocated to the Nooitgedacht release site, situated at the highest point of the Magaliesberg mountain range.
On the 8th of November 2017, all individuals housed at Nooitgedacht were released directly into the wild Cape vulture colony located on the site, each fitted with GPS tracking devices… and this is where it gets interesting…
After spending one week at the release site, she decided to make her way 350km south, to Lesotho. Her first major flight which was an epic for a captive-bred bird. The flight itself was hugely successful and she managed to cross South Africa and enter Lesotho in one day. However, she landed in a regular grazing spot for sheep protected by herdsman who captured her on 20 November 2017. She was chained and was headed for the muti market when the herdsman contacted VulPro, we believe in the hope of a bribe. To cut a long story short, Terror Makhubu came to her rescue and saved her from her untimely death; taking her to the boarder in Maseru for us to collect her. Thanks to the help of KZN Ezemvelo Wildlife, permits were sorted out and Malehlohonolo returned to VulPro on 23 November, a little shell shocked but otherwise strong and happy to be back home.
If only this was the end of this birds adventures….
After being provided with a chance to recover, we re-released this individual again on the 29th of December 2017, hoping that it would be smooth sailing from there on out. But alas, this poor individual was once again captured on the 8th of January 2018 in Dundee, requiring another rescue mission.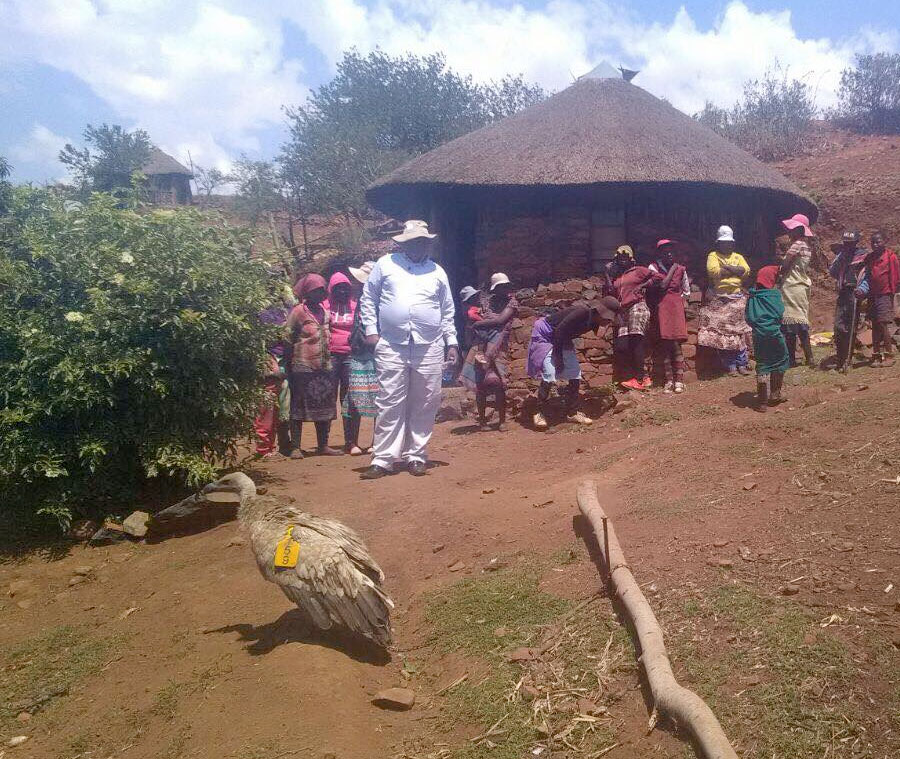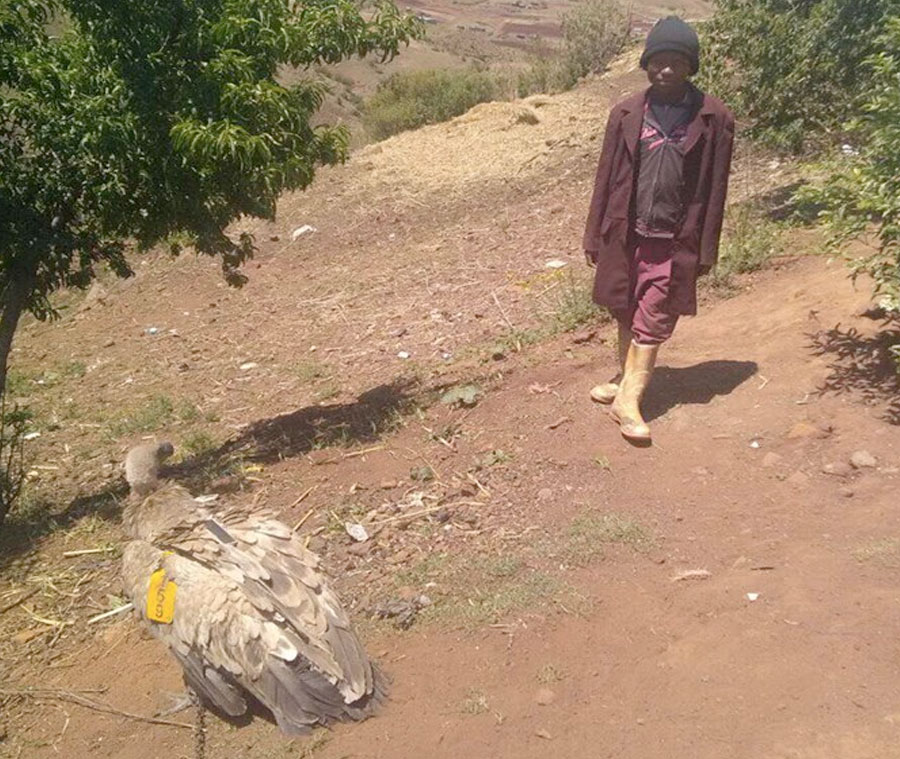 CV159 is now once again safely back at the VulPro facility and will remain here for its own well-being, as well as that of VulPro staff's stress levels…
Shown below are CV 159's adventures from November 2017 until the 8th of January 2018.