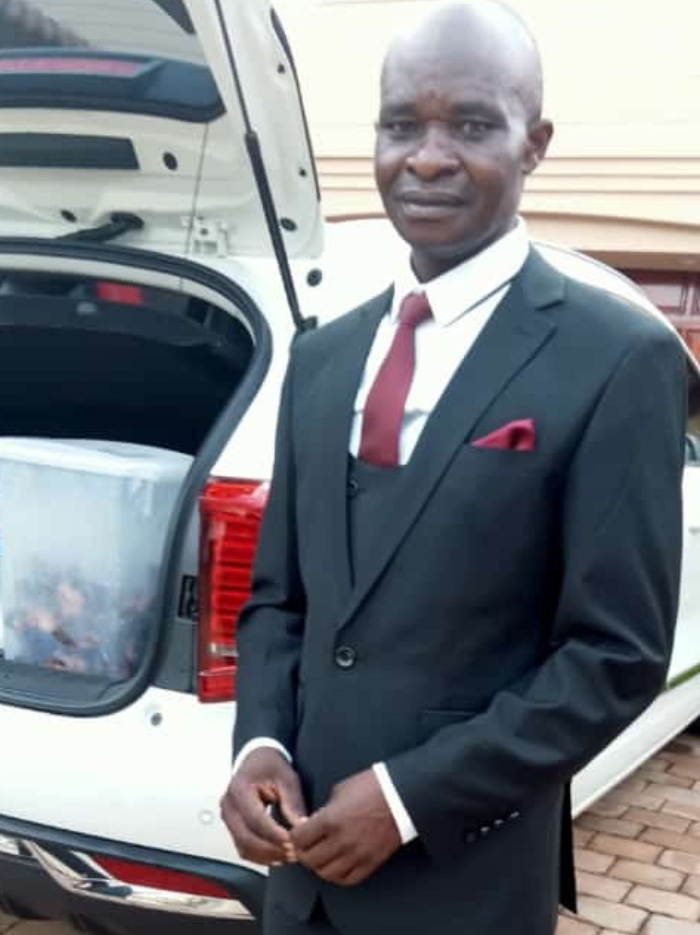 Country of origin: Malawi 
Position: Head of Maintenance and Security
Charles Banda, our head of maintenance and security, was born in Malawi and moved to South Africa in 2004 and has been with VulPro for over 16 years now.
Charles's job specifications:
Day to day maintenance of the entire facility. This means he has the tough task of checking every single enclosure is up to high international standards and to make changes when necessary.
Day to day security of the entire facility. This is a mammoth task in South Africa as it includes making sure the external and integral electric fences are always working optimally and that all birds, staff members, guests, and volunteers are housed safely and securely.
Our resident tiler, builder, and general helper.
Assists with the daily feeding of the resident birds in the enclosures and wild birds at the vulture restaurant.
Assists with the daily cleaning of the enclosures and the vulture restaurant.
Why VulPro:
Charles is passionate about vultures, which is the biggest reason he joined VulPro.
When Charles is not dedicating himself to his work, he can be found riding his bike which is one of his favourite pastimes.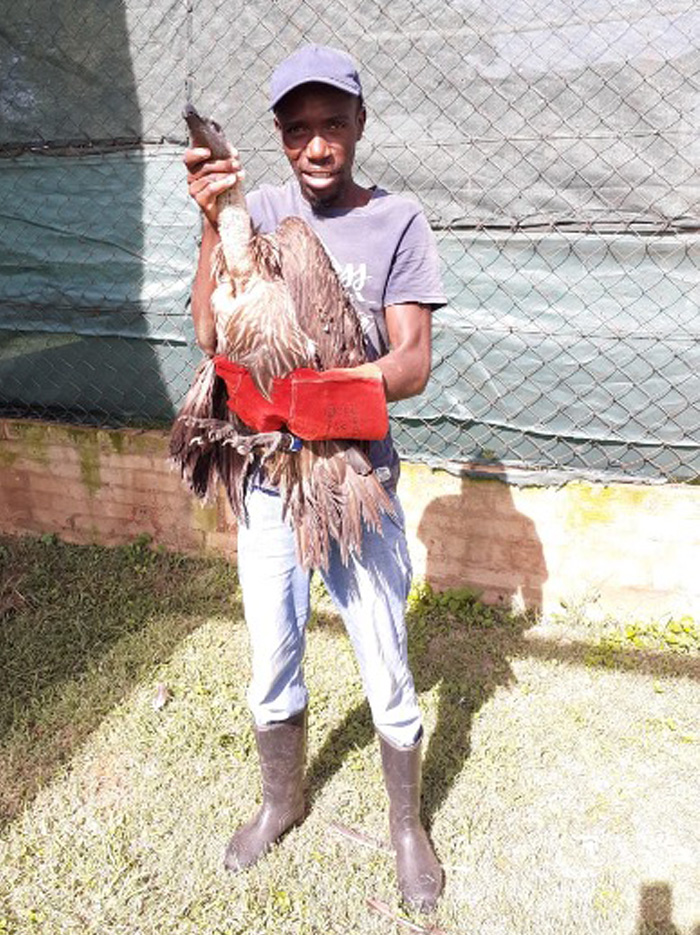 Country of origin: South Africa
I joined VulPro in 2020 when I was doing my one year practical for my National Diploma in Nature Conservation. My hobbies include reading, writing, bird watching (all types of birds), soccer, and I am interested in wild and domestic animals. I have a short temper, but I am a hard worker, helper, good leader, good inspiration, and an honest person.
Why VulPro: 
I chose VulPro because I love birds (vultures), as since I was young I used to take care of pigeons. I chose VulPro because it is a good environment for me as I am gaining experience and learning new things every day.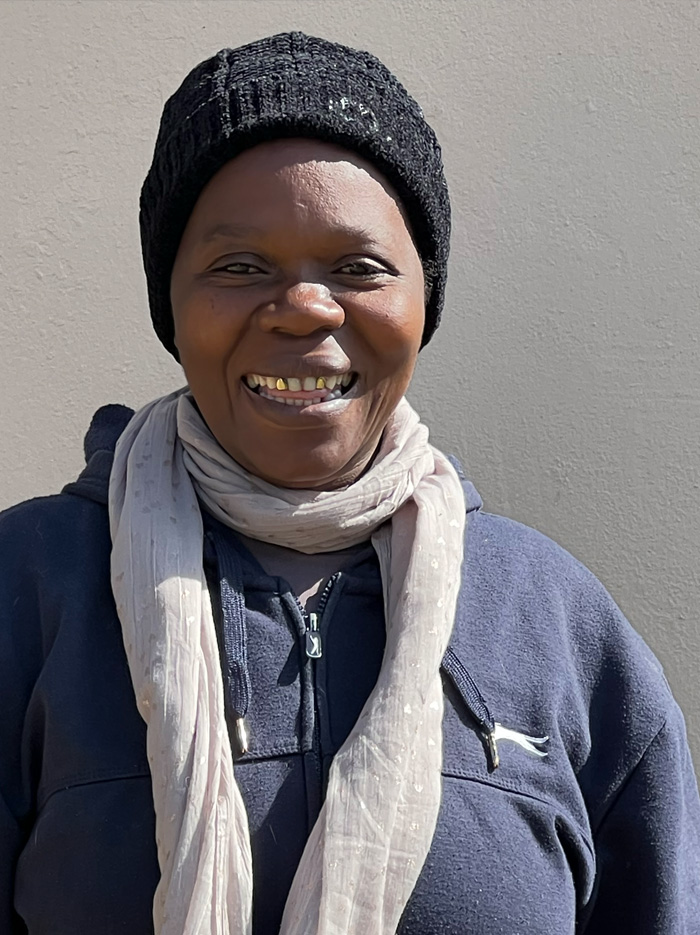 Country of origin: Zimbabwe
Position: Domestic Worker
Esther was born in Bindura Zimbabwe and moved to South Africa in 2008. Esther is a proud mother of three beautiful teenage daughters who continue to live in Zimbabwe with Esther's mother. Esther joined us in 2016 and has become an essential part of our team.
Esther's job specifications:
Day to day cleaning of all internal buildings such as housing, volunteers' quarters, office, educational centre and the lapa facilities.
Assists our CEO with helping to maintain and keep the captive breeding facilities clean.
Assists our CEO with keeping the onsite hospital clean.
In charge of making sure all blankets and towels are clean and replaced as often as necessary.
Assists our CEO with any additional duties which includes helping to take care of our youngest staff member at just 2 years of age.
Why VulPro:
Esther loves her role at VulPro where she enjoys learning as much as she can about vultures, watching vulture chicks grow from eggs to fledglings and then their release as well as just being an important member of society making a difference.
When Esther is not working, she enjoys listening to music, sewing and watching TV.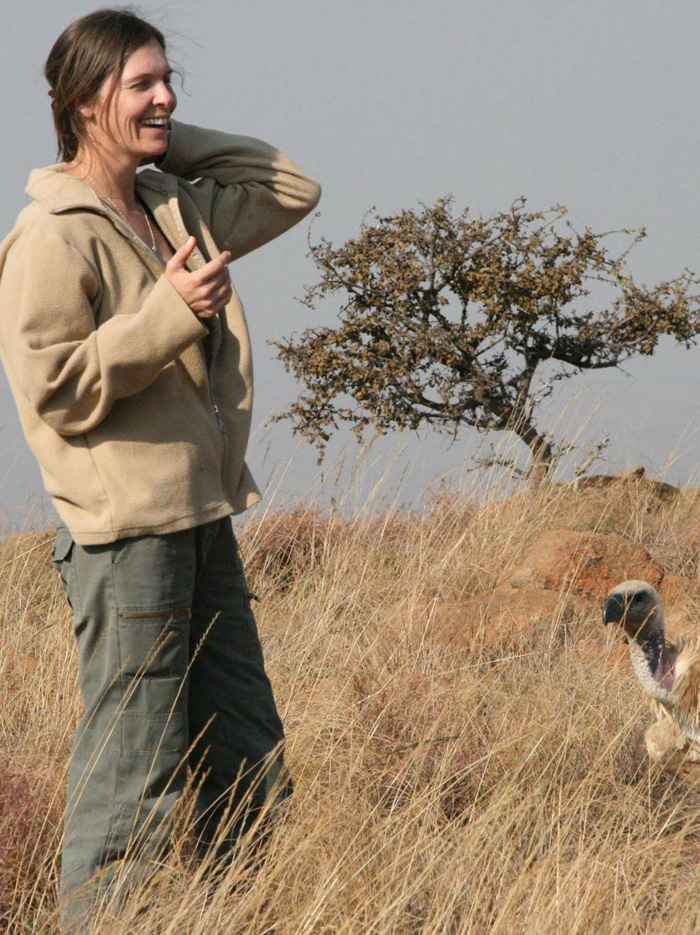 Country of origin: South Africa
Position: Chief Executive Officer
After working in corporate for a few years, I was desperate to find my soul that had been lost in an air-conditioned office.  My colleagues were too scared to brave the great outdoors or even enjoy the duck pond which our offices with immovable windows, overlooked.   I applied for a position as manager of a vulture conservation group when the opportunity arose, not knowing anything about any bird species, and nothing could be further from my mind than vultures at that time.  I thought this opportunity may just help get my foot into the door of conservation, and from there maneuver my way towards a more 'desirable species'.  
Vultures are an unlikely species for a young, wannabe conservationist to choose to dedicate their career to. Vultures have always been showcased as 'evil' or associated with death, compared to the more glamorized species such as rhinos, elephants and various big cats, through the likes of Disney, animal cinematography and cartoons. As such, dedicating one's life to a species that is often maligned, I had no inkling of what lay ahead.
To cut a long story short, after just a few short months in my new role, trying to save a species that the general public simply did not care about, I found myself looking down at a bundle of feathers and an ET look-a-like bird that resembled the prehistoric age of dinosaurs. My heart melted. I finally understood the magnificence and fragility of the species.  My task, at that exact moment, was as clear as daylight …. It was my calling. I needed to make people understand their beauty, and their importance in our world of greed and destruction; I was to become what I have now been nicknamed – "The Vulture Whisperer".
I am 45 years old and been working in vulture conservation now for 20 years.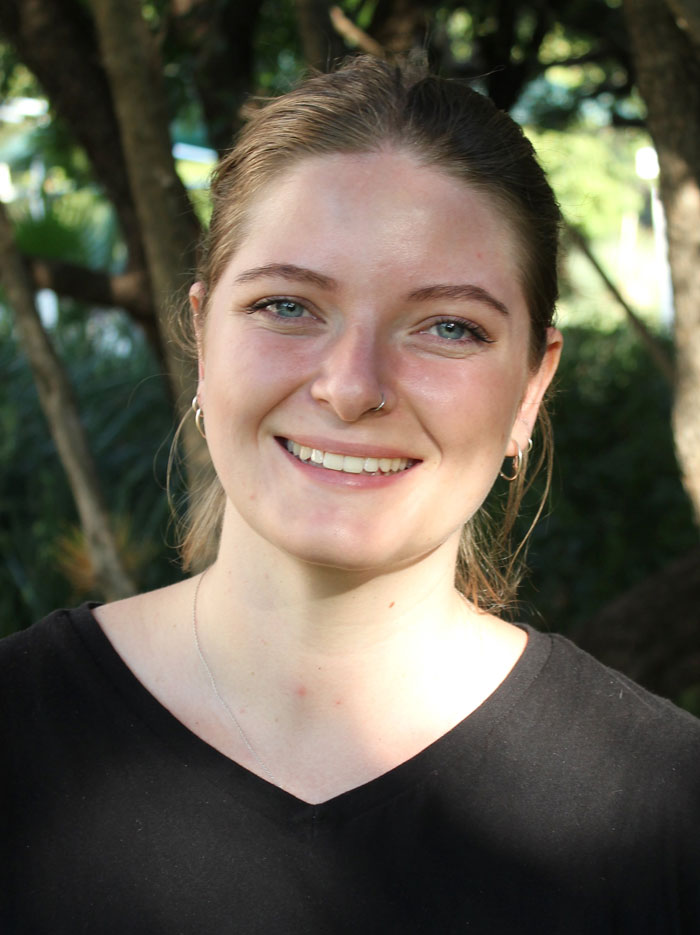 Country of origin: South Africa
Position: Conservation Coordinator
MSc Conservation Biology, University of Cape Town
I grew up in KZN surrounded by vivid tropical vegetation and troops of mischievous vervet monkeys. These wonders ignited my love for the natural world, its inhabitants, and their conservation. This passion, and my determination not to spend all day every day behind a screen, fuelled my decision to pursue nature conservation.
I hold an MSc in Conservation Biology from the Fitzpatrick Institute at the University of Cape Town and a BSc hons in Biodiversity and Ecology from Stellenbosch University. I have been exposed to a broad range of subjects within the natural sciences and have experience in cheetah conservation, fynbos corridor restoration, ecosystem service accounting and landscape ecology.
I enjoy swimming, paddling and walking. I have dabbled in graphic design and love painting and crafting. I am most at home in nature and am most fulfilled when working with animals.
I recently relocated from Cape Town, where I lived for eight years, and I am excited to begin my next chapter in the highveld surrounded by vultures. I am passionate about the species level research and community education that happens at VulPro and equally passionate about the hands-on care and rehabilitation of each vulture. I am so grateful to be able to interact with these amazing birds and support their conservation.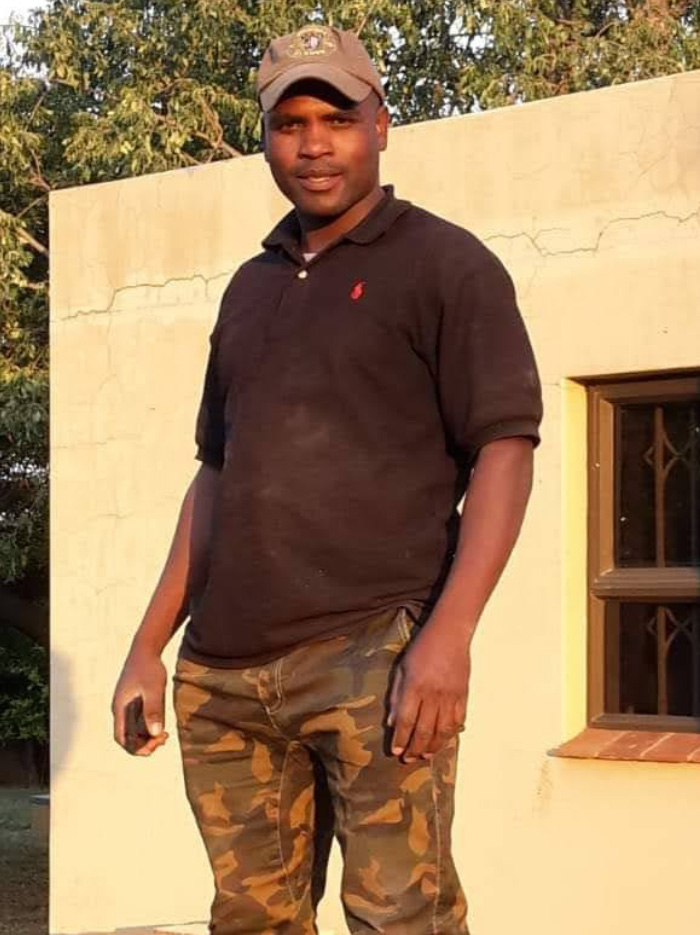 Country of origin: Malawi
Position: Head Driver
Hardwell, fondly known as Notice, was born in Lilongwe Malawi in 1979. Notice has been with VulPro since 2008 and is an integral part of the team, taking charge of all five of our vehicles as well as being our Head Driver. In addition, he is our assistant maintenance manager. Notice has recently got married to his second wife and has four beautiful adult children with his first wife and he has also recently become a proud grandfather.
Notice's job specifications:
Day to day vehicle management, services, tyres etc.
Day to day driving for vulture collections, vet appointments, purchase of maintenance items and the list goes on.
Assists Charles with the day-to-day maintenance.
Our resident welder, builder, plumber etc.
Assists with vulture rehabilitation, care, and feeding.
Assists with any additional necessary duties.
Why VulPro:
Notice loves working with animals and has a special place in his heart for vultures and horses.
When Notice is not working or visiting his wife, he can be found watching sport, movies and listening to music.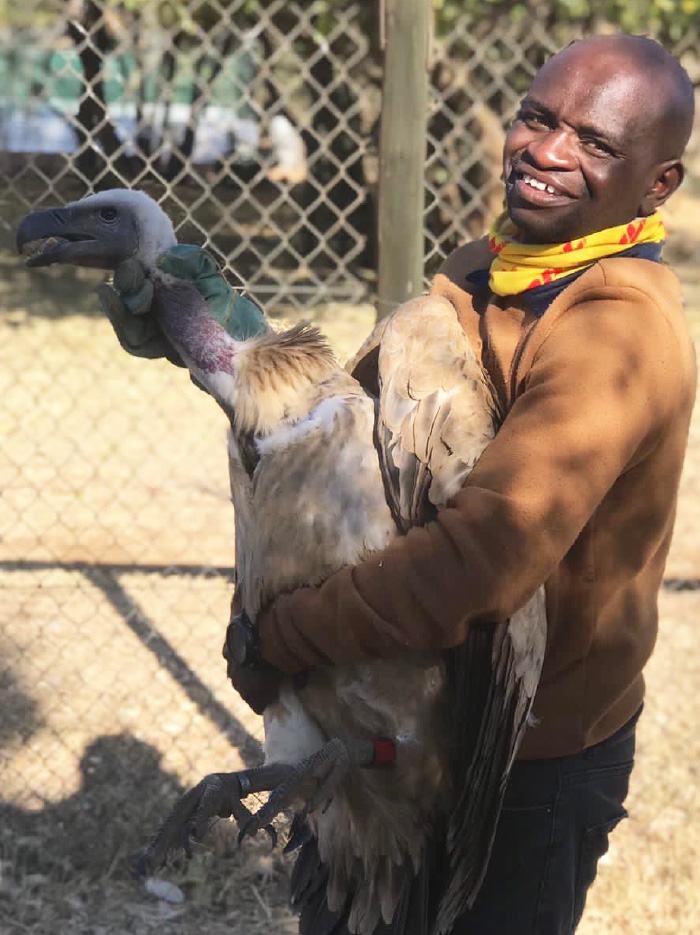 Country of origin: Zimbabwe
Position: Operations Manager
Obert, our Operations Manager, was born in Bulawayo Zimbabwe, and moved to South Africa in 2007 where he, shortly after, joined VulPro in its infancy. Obert met his wife, Grace, in Malawi 12 years ago and they now have two precious daughters.
Obert's job specification:
Day-to-day management of the captive facility of 270 non-releasable vultures of several difference species.
Assists with vulture rehabilitation, care, feeding etc.
Educational and awareness tours so this is THE man you will meet should you come on a tour at VulPro.
Colony monitoring at our various breeding sites.
Why VulPro:
Obert believes vultures need our help and that he has the opportunity to help be their voice and to give them a second chance.
When Obert is not tirelessly working, he can be found reading, exercising, or simply enjoying the thrill of watching and experiencing wildlife in their natural environments, where they are meant to be.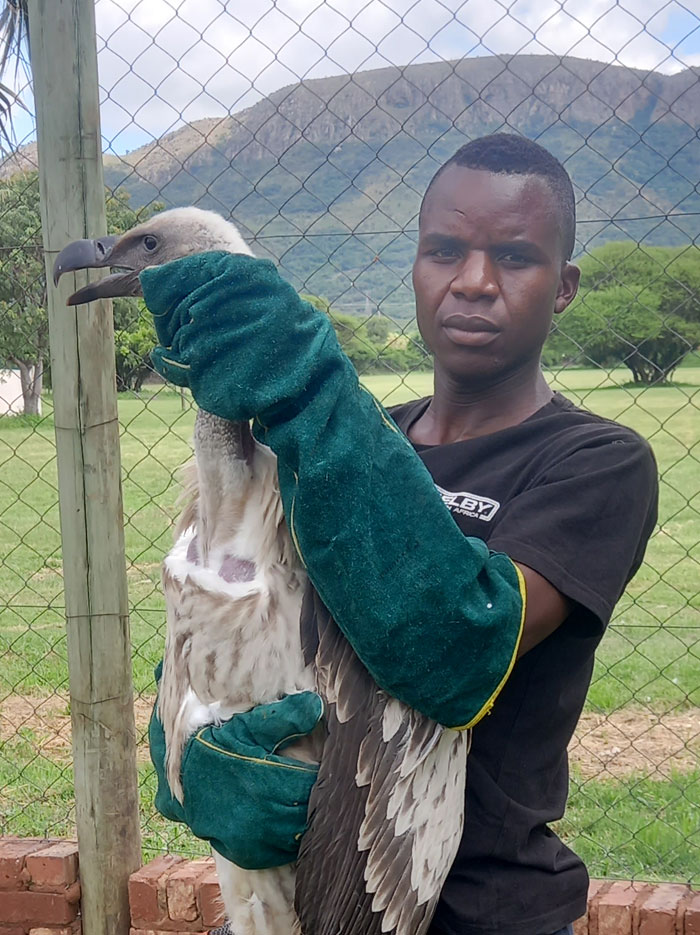 Country of origin: Zimbabwe
Position: Assistant Project Manager 
I am a father of two kids, Nicholas, born in 2015, and my daughter, born in 2022. I come from a big family of five children, and I am the second oldest. I like to describe myself as someone who loves to learn more about technology and animals and helping out in different ways. 
My role at VulPro is to assist with project management, and vulture rehabilitation. I have always had a love of animals and, growing up in rural areas of Zimbabwe, I was taught how to take care of various animal species and the importance of caring for the environment at the same time. Thus, it was a step in the right direction moving forward and following a new path in the conservation of vultures and an opportunity I could not miss out on.
My hobbies are watching movies and playing soccer games.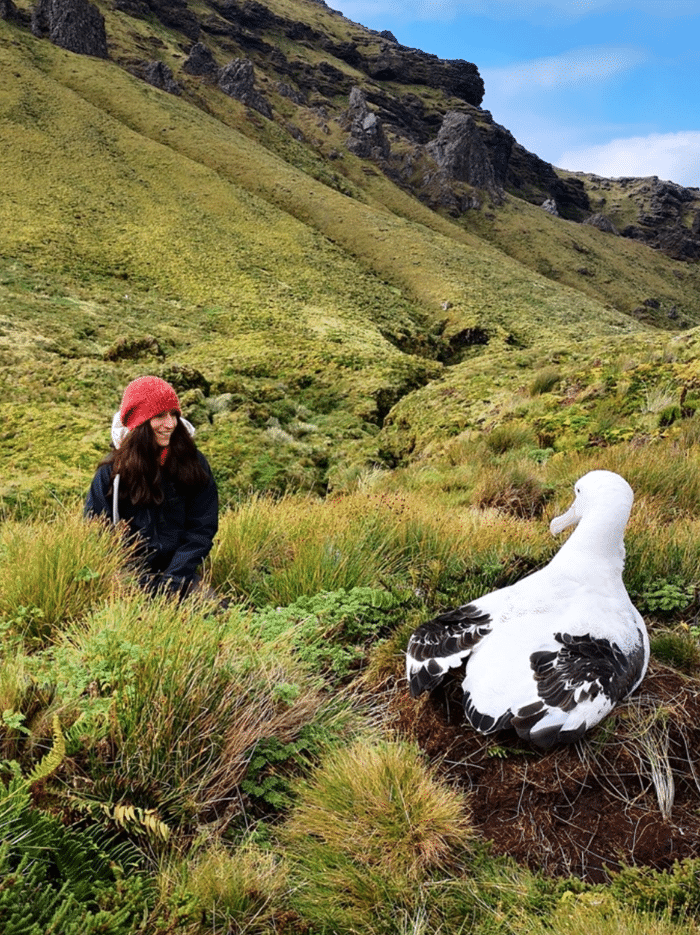 Country of origin: South Africa
Position: Conservation Manager 
BSc Hons Wildlife Biology, University of South Wales
Following an extended period working in the retail sector, I decided to pursue a career in conservation. Something my heart had only dreamt about since childhood schooldays where I was inspired by amazing teachers who instilled a love for nature within me.
After completing my honours degree in Wildlife Biology obtained from the University of South Wales, UK, I began my journey towards working closely with birds. I spent 3 years gaining hands on experience as a Seabird Rehabilitator for SANCCOB, Cape Town, and it was here my passion for birds grew. Since SANCCOB, I continued to grow my skillset, assisting as a research assistant and avifaunal surveyor for several projects, as well as gaining experience with surveying mammals and managing extensive camera trapping data.
The experience gained led me to apply and undertake a position as an Aviculturist for the Gough Island Restoration Programme with the RSPB, a challenging yet rewarding life changing experience.
Prior to joining VulPro, I have been undertaking Avifaunal survey work for pre-construction of wind-farms. Throughout this work I have been exposed to how important it is to ensure we can work harmoniously to protect our birds and wildlife whilst tackling the energy crisis.
I am excited to take on the challenges in my role at VulPro, to grow, develop existing and learn new skills. I also aim to bring my experience as a rehabilitator and aviculturist to the position where it may benefit the incredible work done by Kerri and the rest of the team.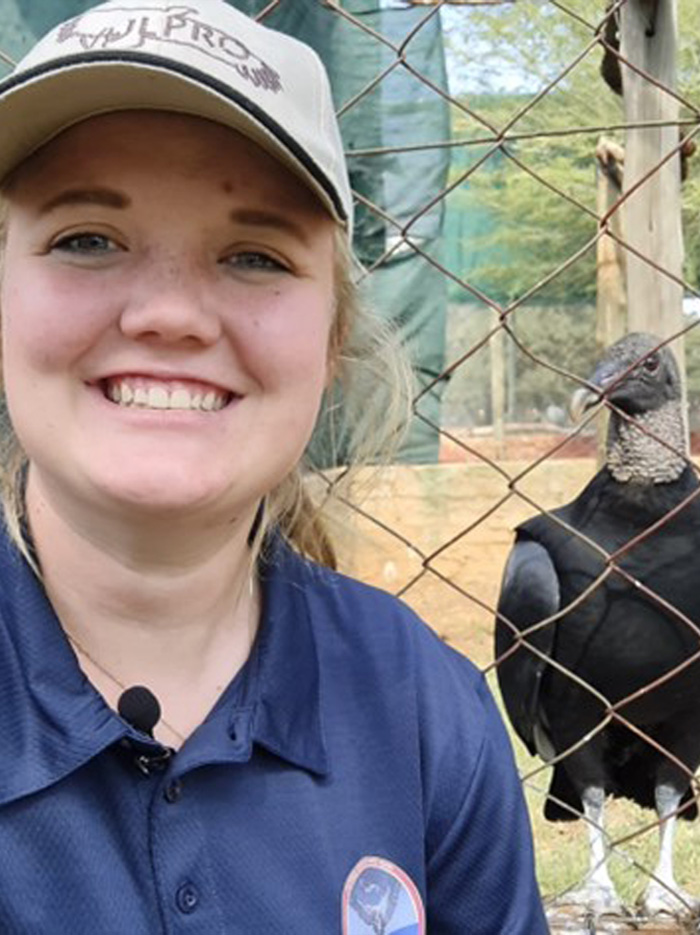 Country of origin: South Africa
Position: PhD Student
MSc Wildlife Management, University of Pretoria
I joined VulPro in March 2020 as the General Assistant after completing my MSc in Wildlife Management at the University of Pretoria under Dr Mark Keith. My next step in pursuing my goals is through completing my PhD thesis focusing on the movement and breeding behaviour of African White-backed Vultures in southern Africa. I have always had a keen interest in nature and animals, and this led to me pursuing a career in nature. 
My interest in animals began extending to birds when my parents introduced me to birding in 2004. My passion for birds means I am extremely excited to have joined the team at VulPro. My MSc degree gave me experience working with wild populations of animals having studied owls and rodents, and during my undergraduate studies in agriculture I worked widely with livestock and domestic animals. My goal in life is to be able to use my skills as a researcher to contribute to the conservation of the environment. Working at VulPro has expanded my knowledge on vultures immensely and I am extremely grateful for the expertise I have gained during my time at VulPro so far. I look forward to furthering my contribution to the conservation of these important species, directly through VulPro's work and through the incredibly exciting research we are able to conduct, as there are so many lessons to be learnt at VulPro.
I live in Pretoria with my partner, Jeremy, and our rescue border collie, Sadie. In my spare time I am pursuing a bird ringing license and spend as much time as possible in nature, birding, running, cycling or hiking. When I am not in nature, I spend my time painting, gardening and reading. I also have a passion for music, as an accomplished recorder player, violist and soprano. I would describe myself as passionate about the things and people that I love the most, hardworking, curious, and fun-loving.