This was the response of the Botswana Customs and Excise official when presented with an export permit to convey a Lappet-faced Vulture across the border to South Africa.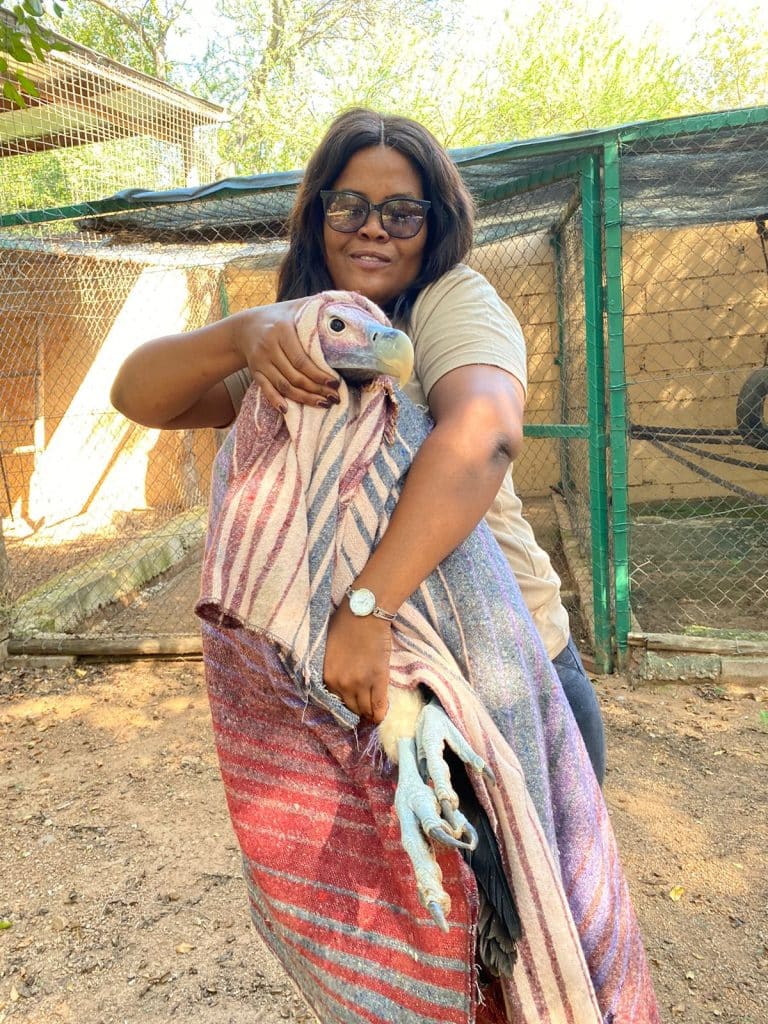 In early March 2023, VulPro made history by successfully importing a non-releasable Lappet-faced Vulture from Botswana to his new home at VulPro. For the past few years, Kerri followed the story of Sirri (Tsheriletso meaning conserve in Setswana), a Lappet- faced vulture held at the Mokolodi Nature Reserve on the outskirts of the capital of Botswana, Gaborone. Sirri came to Mokolodi with a broken right wing but, due to his injuries, was non-releasable.
Although well intended, Sirri was unfortunately carted across Botswana for educational purposes. Despite their large size, Lappet-faced Vultures are shy creatures and Sirri no doubt suffered from stress, and the confined space left his beautiful tail feathers in tatters.
Finally, in a joint effort, Sirri was given the green light to travel to South Africa and join VulPro's captive population. On 11 March 2023, triplet sisters, Helene, Janet and Magda, travelled to Mokolodi, where Lorentha, Sirri's caretaker, met them. Lorentha generously arranged for the triplets to spend a night in one of the chalets while she continued with the arduous task of getting the state veterinarian to complete the required health certificate.
Never passing up the offer to go on a late afternoon game drive, the triplets set out exploring. Well, it seems the local baboon troop also never passes up the opportunity to explore and, upon finding the chalet windows and doors securely locked, took one of Janet's flip-flops as a souvenir and left the patio covered with the foul stench of baboon urine. The bag of charcoal left next to the braai also did not survive!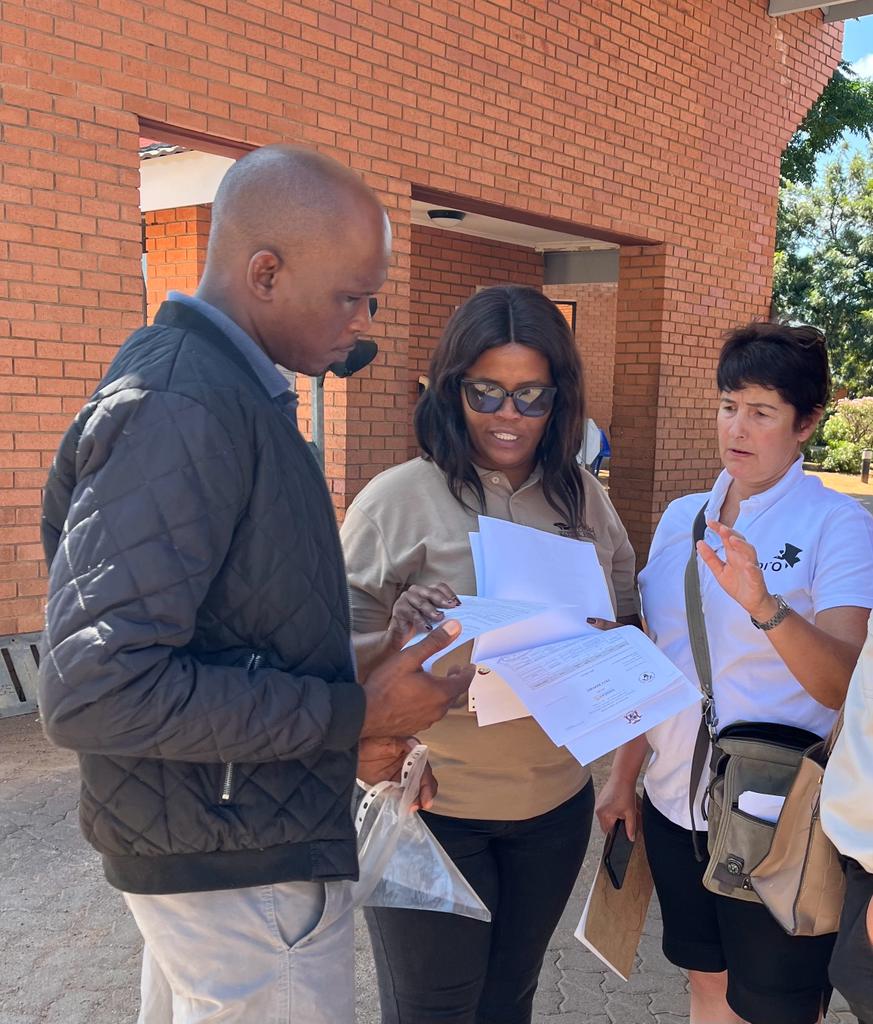 Early the next morning, with Sirri loaded in his transport crate, the triplets set off to the border post just to be met with the perplexed reaction of a border official who has never seen a vulture, let alone a creature named Torgos tracheliotus. After much explaining that vultures are critically endangered wild birds and are in no way related to domesticated chickens, the waving around of CITES permits, vet certificates and some translation from English to Setswana by Lorentha, Sirri was cleared to immigrate. Yes, it only took two hours at the border post to explain this.
Confession time – we briefly considered just letting Sirri walk across the border and collecting him on the other side. After all, vultures are not bound by human fences and have been roaming the African skies for centuries.
Sirri will now live out the rest of his life in a beautiful enclosure with his new bird brothers, enjoying a daily meat buffet. Who knows, perhaps one day, Sirri will successfully produce offspring to be released into the African skies.